5 Ways To Improve Employee Productivity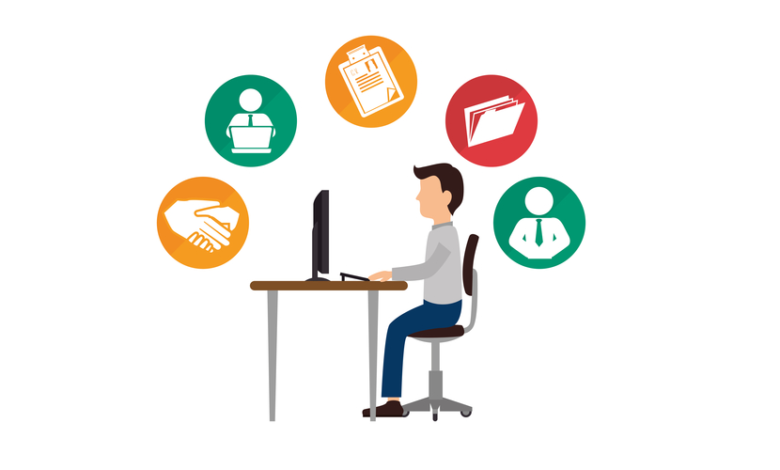 Introduction
If you are managing a small-sized business, then you would know about the pros and cons of hiring people. When it comes to hiring, it is not just a matter of getting the best employees, but weaves in the issue of cost, paperwork, and even training. This process can be tedious and costly if not done right. Recognizing that employing staff comes with its own unique set of challenges, companies are now looking for better ways to streamline their workflow processes.
1. Clear Job design and description
When employees understand what they're supposed to do, they feel more confident at work and less likely to find fault with each other because they know exactly what's expected of them. This can be done by creating job descriptions for each position. As well as writing down each employee's responsibilities, you should also include the skills needed for that position, the qualities required for success (such as leadership qualities or attention to detail), and the qualities valued by the company (such as flexibility or reliability). This will help your employees see what is expected of them and how they can improve in any areas they feel weak on. These job descriptions will also help new team members to work effectively.
2. Streamline communication
Good communication is an essential part of any business. It's not just the core to success, but it is the thing that keeps a business on track. Good communication ensures that a manager remains in touch with his employees, and vice versa. Telling people what they need to do is not enough – you also need to explain why they are doing it. This will ensure that your staff understands why certain tasks are important, even if it might seem routine or mundane.
The best way to communicate with your employees is to provide them with an effective management software system, which will allow you to share vital information. Online staff management software helps your employees make work reports and communicate when working remotely. This means you can quickly and easily send out all the information you need, whether it is about new policies and procedures or the latest sales figures.
3. Eliminate fault-finding
It is human nature to find faults in others. It is also a bad habit, which should be stopped. If you are persistent in your criticism of others, instead of focusing on their positive aspects, you will never get the best out of them. Telling people about the0ir faults is bad enough, but fault finding does not end there. Fault finding is often accompanied by fault-finding behavior. When you find the shortcomings of others, you tend to emphasize them and suppress their positive characteristics or contributions. This fault finding behavior undermines trust in relationships at all levels – between colleagues, teams, departments and organizations as a whole.
This may explain why people who live in fault-finding environments fail to achieve good performance. A key reason for this is that they constantly look for faults rather than strengths in themselves and others, and therefore do not give themselves or colleagues an opportunity to succeed. Fault finding people are rarely successful in life because it takes a huge amount of energy to focus on all that is wrong with people and situations around you while simultaneously ignoring opportunities and possibilities to improve them. It is equivalent to putting your head under water rather than taking time to breathe fresh air – it can only result in suffocation.
4. Automate scheduling
No matter the industry, your business is only as productive as its workforce. The lost revenue and poor service created by unmotivated employees can be staggering. A shift schedule can be a powerful motivator for employees. By creating work schedules that are not only fair but also attainable, you can help workers realize their full potential. And that's where employee scheduling software comes in.
Treat Your Employees Fairly With Shift Scheduling Software. A shift schedule should be designed to create a productive environment for your employees by maximizing their strengths, minimizing their weaknesses, and providing them with opportunities for growth. To do this with traditional tools, you must spend countless hours designing the perfect schedule.
Shift scheduling software does the work for you. With just a few clicks, you can optimize your employee's schedules to encourage peak performance and boost productivity. Maximize Employee Strengths & Minimize Weaknesses With Shift Scheduling Software. Shift scheduling software allows you to consider an employee's strengths when they're developing their schedules. This allows you to set up a schedule that provides them with the tasks they enjoy most and ensures that they're using their abilities at full capacity. At the same time, it allows you to minimize weaknesses by avoiding situations that require skills that an employee may not have.
5. Automate work reporting
Project management software is used to manage internal and external projects. Project managers can track tasks, assign employees, send emails and documents to employees and clients, keep track of milestones and resources, view project schedules, report on team progress, and analyze project data.
Tasks can be defined at a high level or in great detail. Tasks can be created manually or by importing an Excel spreadsheet. Once the task has been created, the project manager assigns it to one or more team members. Each person working on the project can login to the software and see their assigned tasks in a list view along with other information such as due dates, relevant documents, contact information for the person requesting the work, priority level and more.
Once a task has been completed it is marked as such by the team member who did the work. When all of the tasks associated with a particular project have been completed it is marked as "completed" so that your boss knows what he needs to sign off on next. Employee management software also allows you to generate reports that summarize various aspects of your project. For example status reports that show what tasks are assigned to whom, overdue tasks and general progress on all projects under way within your organization.
Conclusion
There are many different ways that an employer can be successful in an employee management strategy. It's important to listen to your employees, create a positive atmosphere for them, and be thorough with your own tasks. If you choose to implement some of the ideas discussed in this article, it will not only improve the already positive reputation of your business, but it will also allow for more efficient communication among all parties involved.