Difference Between Masonry Restoration and Repair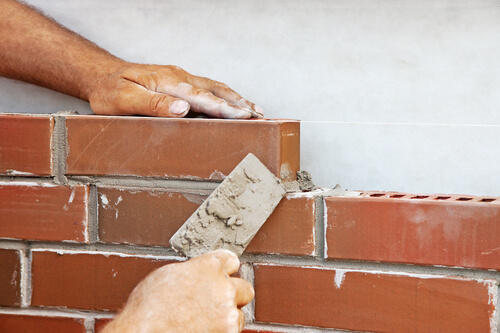 A professionally completed masonry construction can last for an extended period, no doubt. But this doesn't mean it won't experience wear and tear. Depending on the project, your contractor might either recommend masonry restoration or repair. But is there any difference between restoring the masonry work and repairing it? And which is the right fit for your project – restoration or repair?
There is a key difference between restoration and repair pointed out below
Masonry Restoration
One of the reasons why property owners consider masonry restoration is to restore older buildings. After completing the restoration work, your property will look just as new. If you are considering improving the appearance of your building, consider masonry restoration
How Does It Work?
Masonry restoration can be an overwhelming, time-consuming task. The process involves repointing the wall and using specific materials that align properly with the era in which the building was constructed. This job is best left to professional masons.
To do this, the damaged masonry has to be taken apart and removed completely from the remaining wall. This has to be carefully done so as not to cause more extensive damage. They will then apply fresh mortar that matches the building.
The new masonry pieces must match the building era. For instance, a Victorian-era house would require Victorian-style bricks. Also, your contractor will consider other factors including shape, texture, and color. Due to age, some materials might be phasing out, making them difficult to find. This is one of the reasons why masonry restoration jobs take longer to complete than masonry repair. Apart from a longer timeline, masonry restoration is more expensive and more technical.
Regardless of the structure, adequate care and maintenance will keep professional contractors away for the time being.
Due to a longer timeline, the use of more resources and the technicality of the job, masonry restoration jobs can put a hole in your finances. When professionally done, you will reap the benefits in the long run. A professional masonry restoration contractor will restore your building's long-lost integrity. All in all, masonry restoration is indeed worth it, but only when you hire professional masonry restoration experts.
Masonry Repair
Masonry repair is less cumbersome and affordable compared to masonry restoration. This process involves fixing minor issues. Even professionally fitted construction work gives in to wear and tear at some point, so masonry is not an exception. As a matter of fact, masonry is prone to chipping and cracking, which necessitates the need for repair service.
How Masonry Repair Works
Masonry repair involves fixing damaged sections of your walls. One of the possible solutions to cracks in walls is caulking. For a more complex repair project, concrete filling or sand-patching might be the ideal solution. It is imperative to perform masonry repair as soon as you notice the problem. Leaving these issues unchecked can lead to even costlier repair work and severe safety hazards.
How long masonry repair works depends on the size and severity of the project.