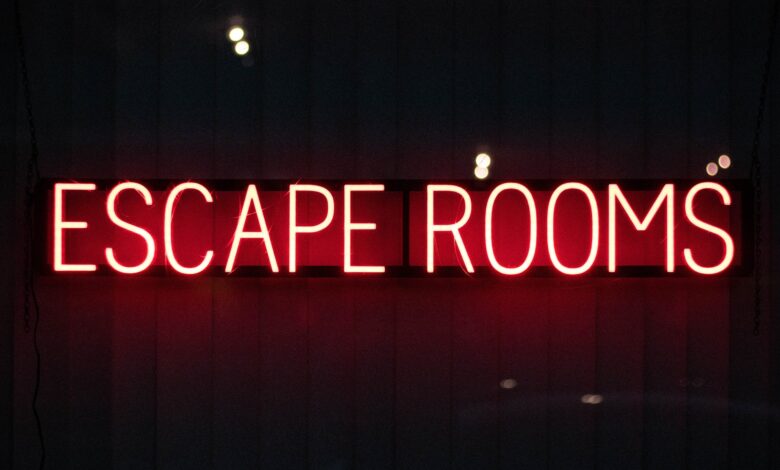 Entertainment plays a very active role in the process of psychological relaxation, both when people are in a group or separately. By playing or watching and even listening, individuals can satisfy their emotional condition, relief mental load. What is why entertaining activities are so popular and this is an obvious opportunity for a good business as well.
The only obstacle is to offer a really interesting game for the people, and this would be difficult but there is one outstanding solution.
About escape rooms
As it is widely known any profitable business is usually based on big loyalty of the people. Only something new and special can work and generate income. Good advertisement strategy could in limited terms increase the interest of the public in an offered product, meanwhile in a long-term perspective it is rather boring. Business should be fun, and then its owner will be happy. An enterprise based on the passion of the founder will grow and generate money without any negative reflections on the owner. Escape rooms are a unique way to make people curious and relaxed. Such an entertainment hasn't spread widely yet, despite the fact that anyone who tries it once always wants to play again. The following points characterise the escape rooms:
suit for different age groups;
can be used at any season of the year;
perfect for one person or company of friends.
The concept of the game is mainly based on the idea of team cooperation, however many escape rooms are designed exclusively for solo game.
The visitors can choose from many types of situations as the purpose of the room is to create an atmosphere of certain circumstances where the individual or a team of individuals need to solve quests on various topics. For example it can be an improvised home of the killer and appeared there people have to find answers which will help to identify a new target, before the timer stops and it becomes too late.
Some can prefer to rob a bank and the room could be equipped, so the decorations will exactly repeat the bank safe, and thieves will have specified time to figure out how to open the lock.
New sphere but big prospects
Any business should be justified. More seriously, this is a new and perspective area where not many businessmen currently work. The question "why" is correct, and here is an explanation. This type of enterprise is suitable for those who are looking for stable and trendy occupation that promise a working business model which will make enough money to be happy but not notoriously rich. Escape rooms puzzles and props are ideal to start the entertainment business which certainly will find its share on the market of entertainment. This type of a game will be working tomorrow, was working yesterday, and is working today, without additional expenses and investment. It won't help to gain extremely big sums of money, but clients could be happy while using escape rooms and thus prepare the ground for rooms' owner for business growth, thanks to positive reviews and opinions of the clients.
To be involved in the sphere of entertainment is possible for anyone, but only those who have passion to entertain people, good equipment, rational business model, and fresh idea will succeed.